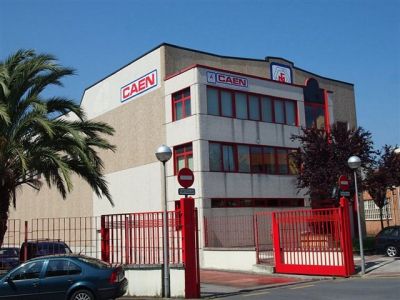 Since 1965 CAEN designs and manufactures VALVES FOR SPECIAL APPLICATIONS, for use in specific sectors and services, such as Industrial Refrigeration, Storage and Processes of Presurized and Cryogenic Gases, Road Tankers for transport of Gases as LPG, LNG O2,..and Hazardous Goods
The quality of our valves is guaranteed by several national and international Certifications, such as following 
DIN ISO 9000  since 30/07/93 and today according to ISO 9001:2008 by Lloyds Register Quality Assurance Ltd.
Homologation of Welding Procedures and Welders according to EN ISO 15614-1 & EN287-1     by Lloyds Register Quality Assurance Ltd.
Valves for LPG Tanks approved by REPSOL
Approval according to  PED 2014/68 UE, Notified Body  Lloyds Register Verification Ltd.
Thanks to the recognized quality of our valves and the policy of CAEN for more of fifty years,searching always a hight specialization of our products line, and a permanent innovation and improvement for research and development of new valves, at present we have noumerous customers in the national & international market, and a wide network of distributors and agents throughout the worlwide.